Welcome to the Gulf Savannah
We live and work in this vast and beautiful region in Queensland's north-west corner. It's blessed with lush wetlands, abundant wildlife, and ancient geological wonders.
In the west, rivers and streams meander to the Gulf of Carpentaria coast. To our east, the rainforests of the wet tropics reach to the Coral Sea. The heart of our region is the dry tropical savannah country, where cattle grazing is the main industry.
The Gulf is a place of many challenges and great potential. Gulf Savannah NRM is working with communities and industries to create real opportunities across the region.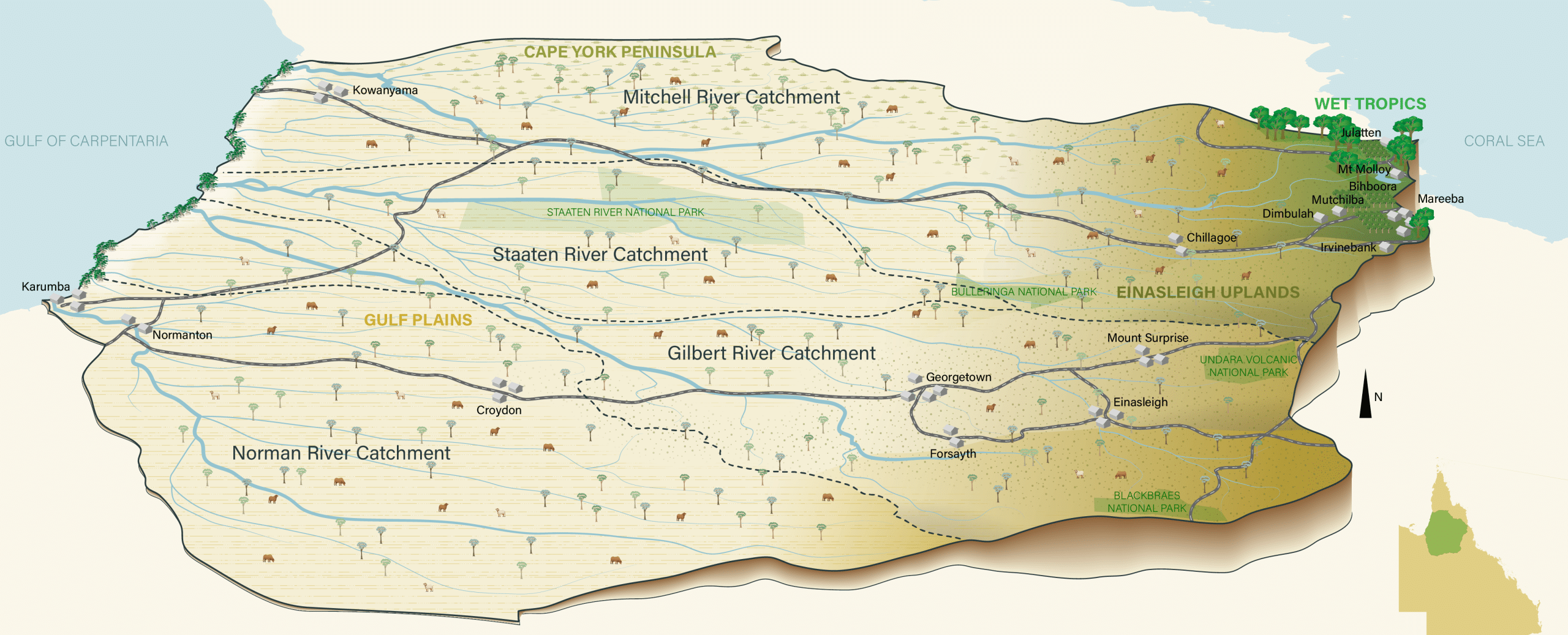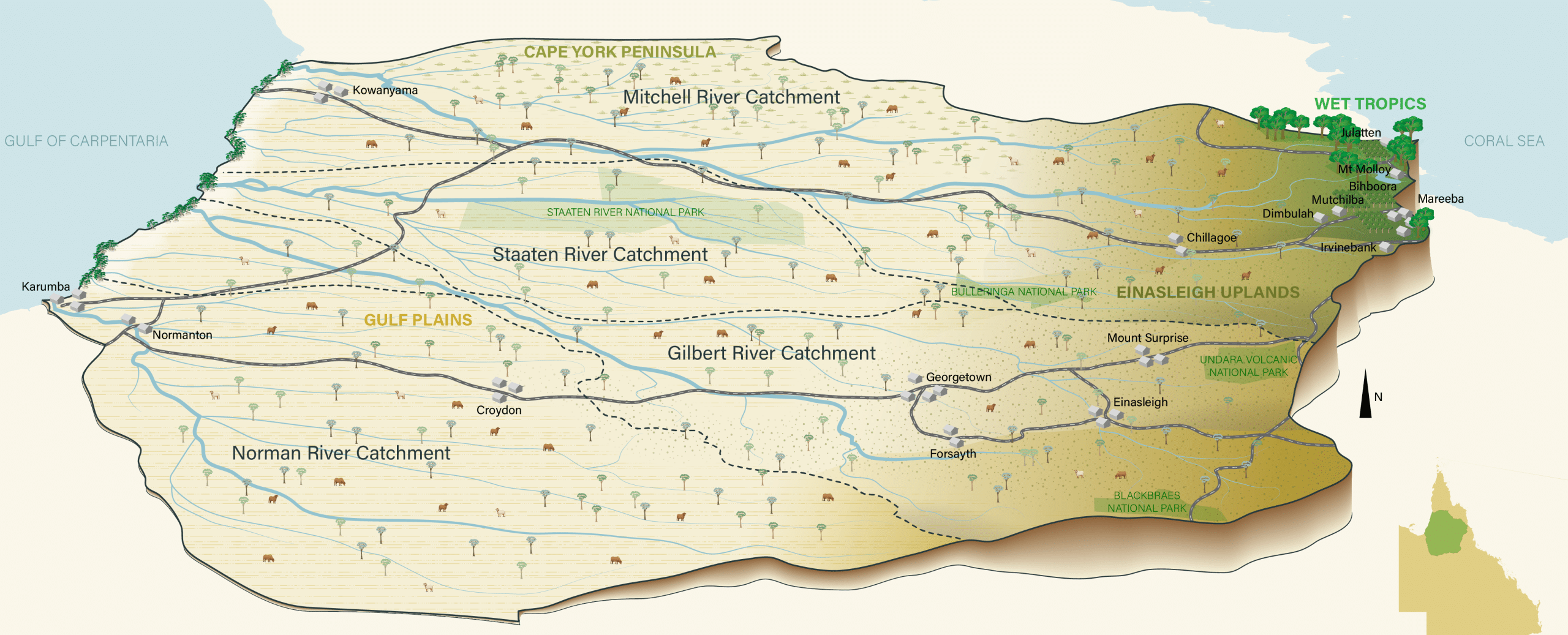 BIG COUNTRY
The Gulf Savannah region is 234,000 square kilometres, almost the size of Victoria and bigger than quite a few nations. It includes six local government areas, and four river catchments: the Mitchell, Staaten, Norman and Gilbert.
About ten thousand people live here. Grazing is almost 90 per cent of land use. Other industries include agriculture, fishing and tourism.
This is a place of big skies, wide open spaces and down to earth people. We're proud to be working here, helping meet the challenges of remote life and create opportunities for current and future generations.