FUTURE OF THE
NORTHERN GULF
NEW NRM PLAN FOR THE NORTHERN GULF
Gulf Savannah NRM has worked with stakeholders and the community to develop the next 10-year Natural Resource Management (NRM) Plan for the Northern Gulf region.

What are natural resources?
Everything that is not made, grown or bred by people is a natural resource—including soils, water, air, minerals, nutrients, animals, plants, biodiversity and landscapes. This resource base is the foundation on which our communities and economies are built.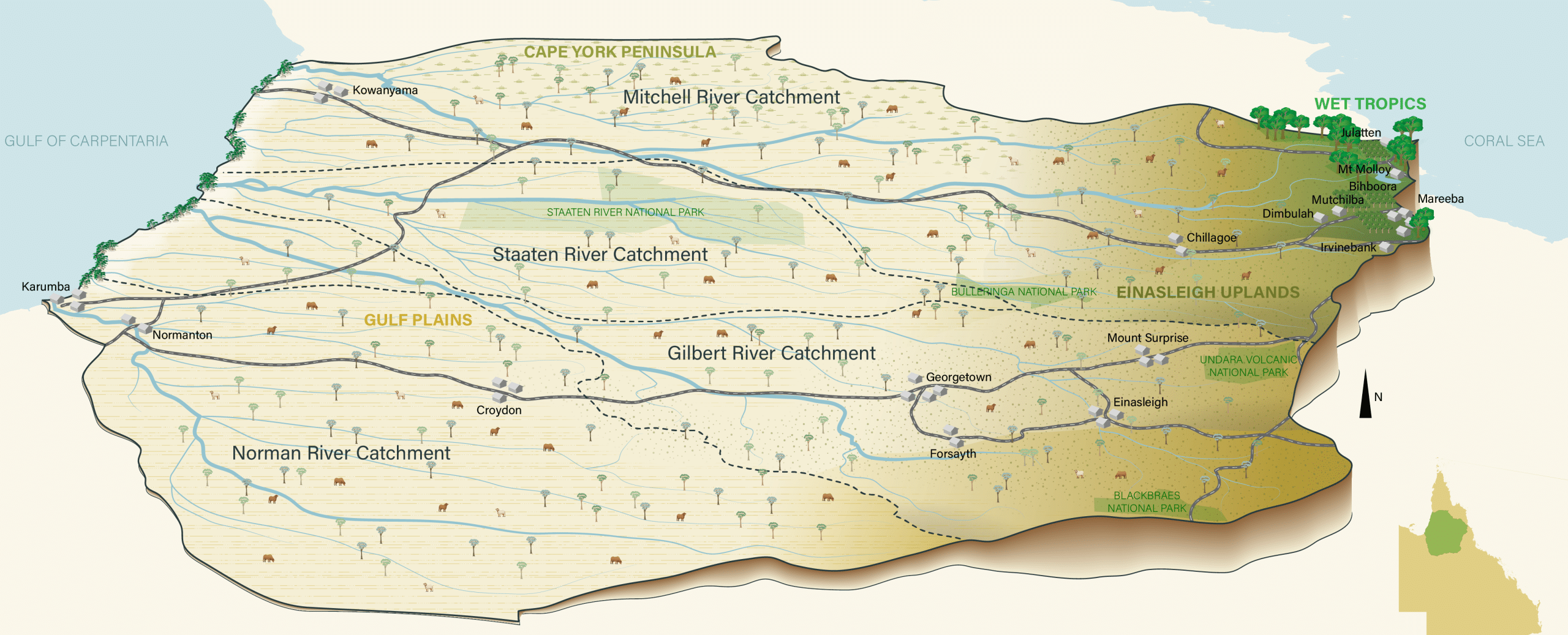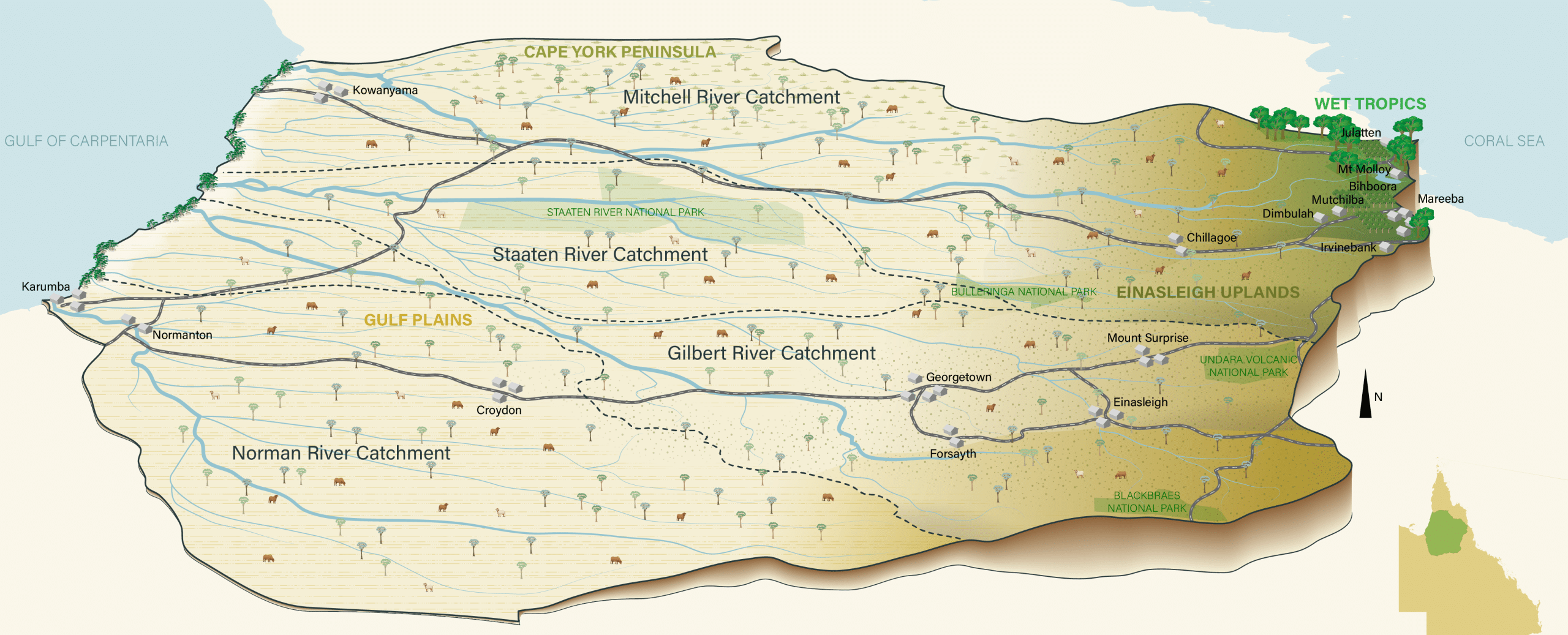 BIG COUNTRY
The Northern Gulf is an extensive region, covering an area of approximately 196,100km2—about 90% the total size of Victoria. Twelve local government authorities have coverage within the region—Carpentaria, Cook, Croydon, Etheridge, Kowanyama and Mareeba being the principal LGAs, with small areas of Charters Towers, Douglas, Flinders, McKinlay, Richmond and Tablelands also included. The vast majority of the Northern Gulf region (about 84%) is currently used for extensive beef cattle grazing properties, and roughly 11% consists of Conservation and Natural Environments (National Parks and Private Nature Refuges).
Who are we?
Gulf Savannah NRM is a not-for-profit natural resource management company and a registered charity. We work with people and communities in the Northern Gulf to look after the natural resources of our region—supporting healthy ecosystems, creating opportunities for current and future generations, and strengthening local industries and livelihoods.